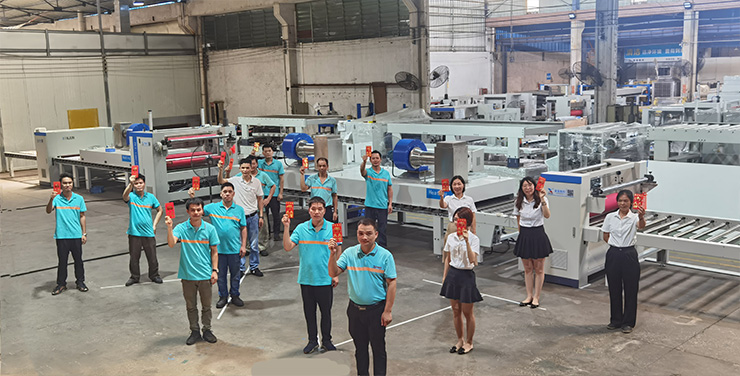 ■ BUSINESS PURPOSES
Seek development by science and technology, and survive by quality.

■ ENTERPRISE GOAL
"Create a first-class domestic product, cross the world quality ranks, and promote the Chinese national industry".

■ ENTERPRIS SPIRIT
Integrity, pragmatism and innovation
■ MANAGEMENT IDEA

The company to "quality for the purpose of the customer as the center" business philosophy, establish and improve the service system, with high quality products and satisfactory service for the customer service strong backing of the enterprise, to provide quality service to customers. At the same time in the field of scientific research and development to establish the industry leader, has a good strategic partnership with many well-known international and domestic companies, not only into a powerful force for growth, but also in international exchanges, learn advanced scientific technology and management experience, enhance the ability of the company sustainable development.
■ MANAGEMENT CULTURE
High quality --- innovative technology --- good service! May our Trinity create wealth for our partners and customers!   
"To treat customers face to face, to treat ourselves critically", our cause is to pay attention to and satisfy every customer wholeheartedly, and to conquer the market's critical eyes with exquisite technical strength.

■ WORKSHOP CONCEPT
Do not accept nonconforming product, do not manufacture nonconforming product, non delivery of nonconforming product.
Careful, efficient, low consumption, the pursuit of perfection, customer satisfaction.
Set up self confidence, grasp the flow of each section, seek the quality of each operation, and ensure the quality of products.
In order to meet the needs of users of sophisticated technology, excellent quality, reliable products; manufacture; honest, provide quality services.
Safety comes from long-term vigilance, accidents from momentary paralysis.
Always maintain a perfect working attitude, and work toward the goal with hope and enthusiasm.
Unite as one, and benefit from breaking away! Unite and make greater progress!
Quality and service are our eternal pursuit.
KEYWORD:XINJUN CNC|CNC engraving machine|Vacuum suction machine|Sticker machine|Screen printing machine|Multifunctional coating machine|Positive and negative laminating machine|Positive and negative pressure suction machine|Sheet metal CNC cutting|Door engraving machine|Full automatic edge sealing machine|PUR multifunction wrapping machine|Foshan CNC engraving machine|Foshan vacuum suction machine|Foshan sticker machine|Foshan screen printing machine|Foshan multifunctional coating machine|Foshan positive and negative laminating machine|Foshan positive and negative pressure suction machine|CNC sheet metal cutting in Foshan|Foshan door engraving machine|Foshan automatic edge sealing machine|Foshan PUR multifunction parcel machine|Foshan PUR overlaying production line|Foshan multifunction positive and negative pressure laminating machine